Shopping Cart
Your Cart is Empty
There was an error with PayPal
Click here to try again
Thank you for your business!
You should be receiving an order confirmation from Paypal shortly.
Exit Shopping Cart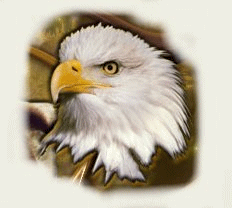 Life Won't Be

The Same For

MoH Recipient Giunta
"This medal today is a testament to [Giunta's] uncommon valor, but also to the parents in his community who raised him, the military that trained him, and all the men and women who served by his side," Obama said.
Giunta was honored for his bravery during his second deployment to Afghanistan, while serving as a rifle team leader with a company from the Italy-based 173rd Airborne Brigade Combat Team in the Korengal Valley.
On Oct. 25, 2007, then-Spc. Giunta's squad was ambushed by insurgents and two soldiers were cut off from the rest. In the initial moments of the firefight, Giunta ventured out into enemy fire to pull a comrade back to cover. Minutes later, he sprinted through enemy fire to stop a pair of insurgents from abducting another wounded soldier.
Obama called Giunta "a soldier as humble as he is heroic" and drew laughs from the crowd when he broke from his prepared speech and remarked that "I really like this guy."
The upbeat mood of the ceremony was a sharp contrast to the seven others held for heroes of the wars in Iraq and Afghanistan, all awarded their Medals of Honor posthumously.
Instead of presenting the medal in a wooden box to a set of mourning parents, Obama had to straighten the ribbon around Giunta's neck after presenting it to him. Instead of polite applause, teammates of Giunta shouted "Hoo-ah" at every opportunity.
In Vicenza, Italy, where Giunta is stationed, about 100 soldiers and spouses gathered at the base entertainment complex to watch the live broadcast of the ceremony.
Many had recently returned from Afghanistan, where the 173rd Airborne Brigade Combat Team has been serving for the last year. Other elements are expected to return in the next few weeks.
Sgt. Major Ruben Diaz, the battalion operations noncommissioned officer, said all of those gathered were excited to see one of their own honored with the country's highest award for heroism.
"A lot of pride," he said. "You could see it in this room."
The battalion, known as "The Rock," is one of the most heavily decorated Army units since Vietnam for its actions during the 2007-2008 rotation. In addition to Giunta's Medal of Honor, soldiers earned a Distinguished Service Cross, 27 Silver Stars, 91 Bronze Stars with valor and 301 Army Commendation Medals with valor. Staff Sgt. Erick Gallardo, who was awarded the Silver Star for his actions in the Oct. 25 battle, was one of the soldiers who attended the ceremony in Washington.
Maj. Bill Hampton, executive officer of the 2nd Battalion, 503rd Infantry Regiment, was among those gathered to witness the historic moment.
"We're really proud of one of our own," he said. "To be able to have one of our own recognized with the Medal of Honor … it's just extra pride."
Hampton said all of the soldiers he knows from the battalion who have received such honors are low-key and humble."You wouldn't know it if you talked to them. And they all say, 'Anyone in the same position would have done the same thing,'" he said. "We do what we do because of our brothers, because we love our country and because we felt a call to duty, especially after September 11. We aren't out there for glory or trying to earn awards."
After the White House ceremony ended, Guinta took a somber tone with his remarks, honoring his two teammates killed that day: Spc. Hugo Mendoza and Sgt. Joshua Brennan, the man he saved from abduction.
"This is an incredible time, but it's also kind of a bittersweet time. Because of this day, I lost two dear friends of mine," he said. "I would give this back in a second to have those friends here with me now.
"There are so many others that are the unsung heroes of this war who will never come back to a handshake, or a hug from their families. We have to take the time to remember them."
Obama also recognized the parents of Mendoza and Brennan, thanking them first during his speech and then privately after the ceremony.
In the weeks leading up to the White House event, Giunta frequently noted that he felt his actions were nothing extraordinary, but instead something any soldier would do. Obama challenged that idea in his praise.
"Your actions disrupted a devastating ambush before it could claim more lives," Obama said, turning to his right to
face Giunta. "Your courage prevented the capture of an American soldier and brought that soldier back to his family.
You may believe that you don't deserve this honor, but it was your fellow soldiers who recommended you for it.
"We're all in your debt. And I'm proud to be your commander-in-chief."
Stars and Stripes reporter Kent Harris contributed to this

report from Vicenza, Italy.
0

/